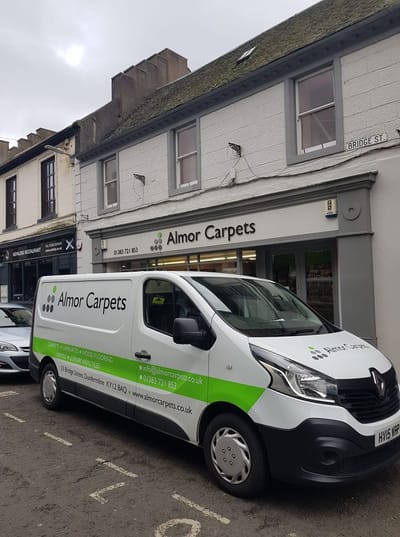 At Almor Carpets we know what we are talking about when it comes to flooring for your home, or any commercial projects that you might have on the go.
Almor Carpets was established in 1968 by Sandy Morris who the passed on his knowledge and business to his son Ian.
After Ian`s retirement in 2017 he handed the reigns over to Allan Blyth who had been working with Ian closely for his final two years.
Allan has over 25 years experience in the flooring industry himself and has brought some fresh ideas and products to Almor but will keep the same ethics as before.
There is a no - gimmick approach at Almor which may be the opposite to others in the industry, which can be known for high prices then massive discounts or the offer of free fitting and underlay which the cost is then hidden on to the flooring charge.