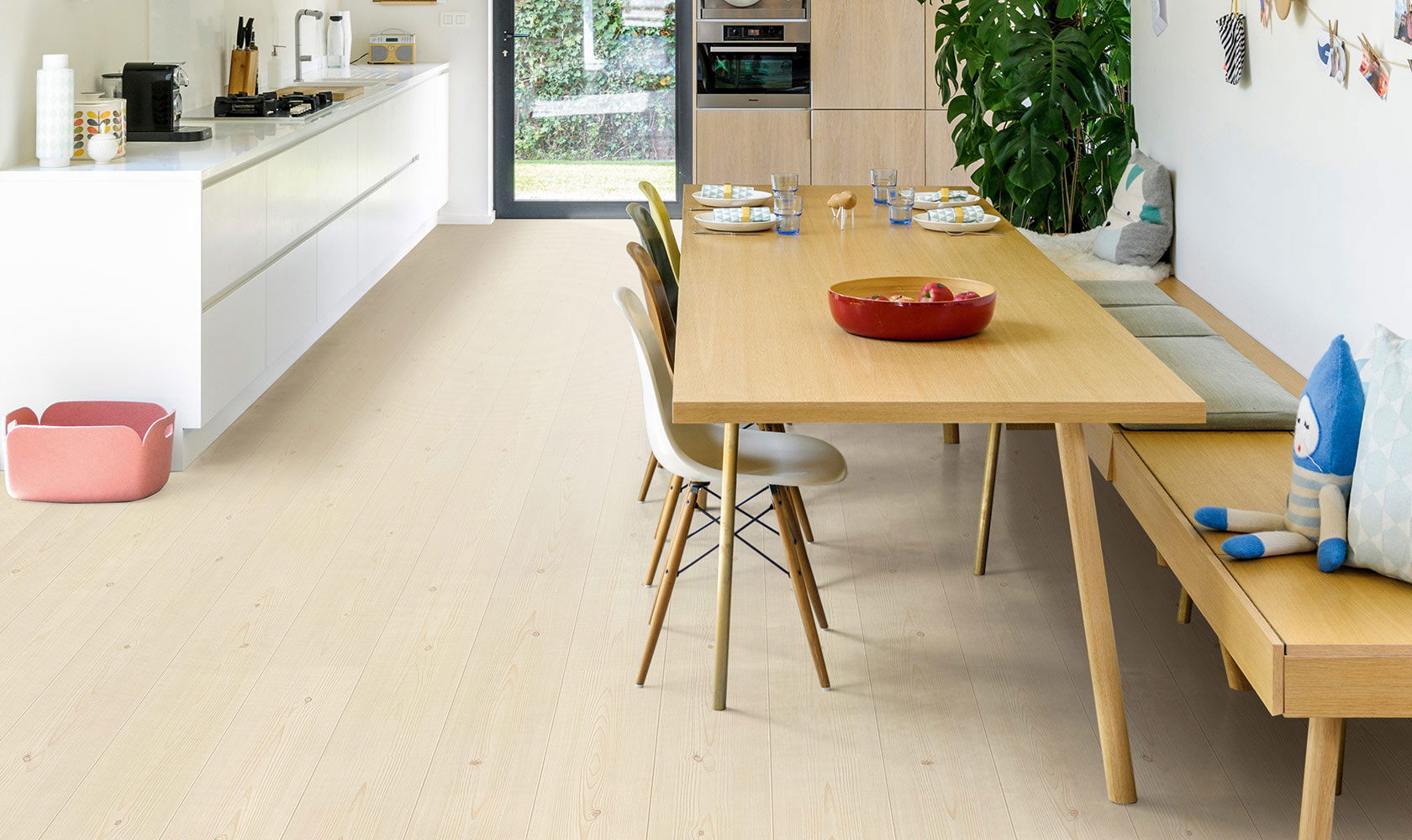 Balterio Flooring
Balterio offer peace of mind because they believe in combining high quality materials with the best craftmanship.
3D Wood Effect : The new 3D Wood Effect emphasizes the natural depth of the wood grains by varying in gloss level from mat to satin and silk.

Chrome Zone: The exclusive Chrome Zone® Technology enhances the True to Nature Touch® by giving the wood grains a radiant luster. Chrome Zone® Technology is a combination of décor, surface structure and a new & revolutionary technique that consists of giving the wood grains a vivid and radiant luster on a matt surface. This technology prints chrome on the wood grains, making them shiny. The result is a magnificent matt-chrome finish.

True to Nature Touch: With the embossed in register process, the laminate becomes really true to nature. The surface structure matches the underlaying wood décor perfectly and gives you the feel of a solid wood floor.